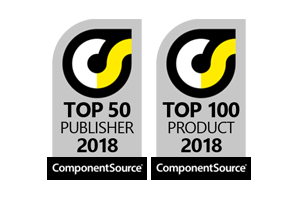 We're glad that Steema has once again received awards from ComponentSource in their annual Best Publisher and Bestselling Product categories!
Steema earned the award as one of the Top 50 Bestselling Publishers 2017-2018 and TeeChart for .NET was ranked in the Top 100 Bestselling products on ComponentSource.
Steema would like to thank to our customers and users for choosing our Charting Components and for their continued support during these years.
Visit the ComponentSource Awards page for more information.