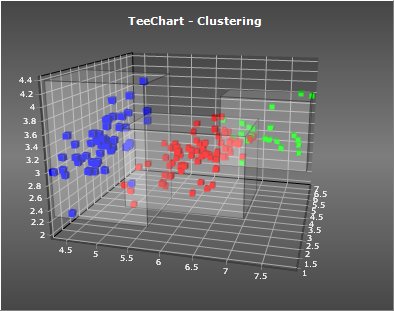 This TeeChart VCL preview demo includes classes and components to perform "clustering" on your data. Clustering is the process of grouping data according to how well related the individual items are. See http://en.wikipedia.org/wiki/Cluster_analysis for more information.
The linked demo, http://www.steema.us/files/public/teechart/vcl/demos/clustering/TeeChart_Clustering.zip, is a working example that uses a TeeChart to chart clustered data.
See the background information in this document for more information.
Clustering with TeeChart.