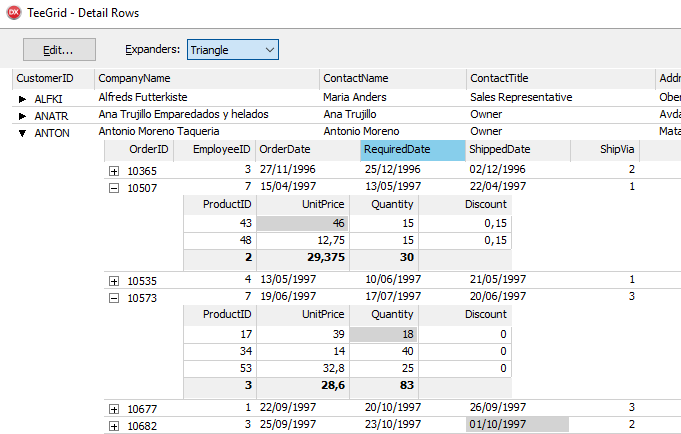 Steema is pleased to present the TeeGrid Component Library for Embarcadero RAD Studio, Delphi and C++, VCL and Firemonkey frameworks and Lazarus FreePascal.
TeeGrid is a lightweight full-featured Grid / Tabular control written from scratch (not derived from TCustomGrid or TGrid), with aprox 10K lines of code and 100K compiled size.
The TeeGrid pre-release version is currently published on Github. Please follow this link for access to download and documentation:
https://github.com/Steema/TeeGrid
More information about the TeeGrid component is available at TeeGrid product page here: https://www.steema.com/product/gridvcl
Please use the Steema Support forum to send us feedback.