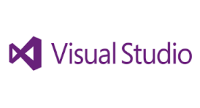 Steema is pleased to inform you that TeeChart for .NET Charting library integrates seamlessly into latest Microsoft Visual Studio 2015.
As from early May, Visual Studio 2015 is supported through a new installer specifically prepared for the new IDE. Valid subscribers may download new installer for Visual Studio 2015 from Steema's Customer Download page.
The first version of TeeChart for .NET was launched to coincide with the first version of Microsoft's Visual Studio.NET in 2002 and it has been continually updated and improved since, to take advantage of new functionality in later versions of Visual Studio.
The current .NET Charting Component Library offers full set of 57 Chart types and a combination Gauge types for dashboard applications. It supports Windows Form, ASP.NET, WPF and Silverlight, Windows.Store and Windows Phone and includes many output formats including HTML5/Javascripted charts. Includes full C# code and one year subscription service that entitles customers to free updates and technical support.
For a complete list of bug fixes and improvements for each release, check the release notes.